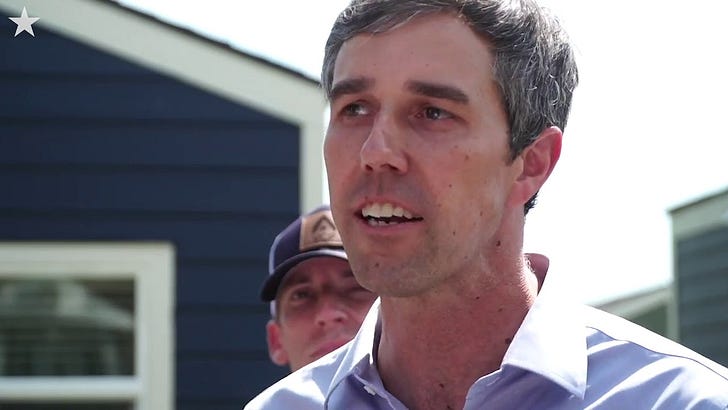 Oct 18, 2019 • 58M
#51 — Jason Kander (Democratic Party)
Daniel Levitt delves inside the minds of journalists around the world
Hello! And welcome to another edition of Inside The Newsroom. A very special guest today as we welcome in Jason Kander, army veteran and former secretary of state of Missouri. Jason quickly became the darling of the Democrat Party after he lost to Roy Blunt in the race for U.S. Senate by just 2.8 points, in one of the closest senate races in the traditionally red state. After almost pulling the trigger on a presidential bid, Jason instead ran for mayorship of his hometown Kansas City, before pulling out to treat his chronic PTSD and depression. Since then, he's joined the Veterans Community Project, an organization dedicated to making sure that no veteran falls through the cracks of the deeply broken system currently in the U.S. I had a very moving conversation with Jason about his past year and how he's treated his health. Listen above and read below.
Presidential bids, mayoral races and PTSD
When Jason lost to Roy Blunt back in 2016, the attention on him soared. Overnight, he went from a relatively unknown army veteran and statewide politician in Missouri, to a rising star within the Democrat Party, with rumours swirling of a potential presidential bid. And he came close. Jason had a hit podcast with the folks at Crooked Media, did daily and nightly hits on cable TV, and had a growing supporter base urging him to throw his hat in the ring. But as he travelled the country, symptoms of PTSD — Jason tried to shrug them off as tiredness and just part of serving in Afghanistan — began to affect him so much that suicidal thoughts started to creep in.
He decided to return home to Kansas City and run for mayor, in part because he thought being closer to friends and family would make his chronic depression drift away. It didn't. Three months after announcing his mayoral run and well ahead in the polls, Jason announced in a heartfelt post that he was dropping out to get himself right. It was the first time he'd gone public about his problems.
David Philips, the New York Times
---
The Facebook Post
In October 2018, Jason finally admitted to himself he needed help. After 11 years of telling himself he didn't have PTSD, the symptoms grew too great. Jason was never seriously injured during his deployment, nor did he have to take another person's life. How could he possible have PTSD when his friends had gone through much worse? But that's a common way of thinking when it comes to depression: The person next to me has it worse so just get on with it. But a simple analogy helped change Jason's mind. Take the hypothetical scenario that you broke one of your toes and your friend broke their leg. Your friend's injury is worse, but both injuries inhibit the ability to walk, and a broken toe still needs to be fixed. The same principle applies to mental health and it's important to treat it in the same way as your physical health.
---
Now Do You Love Me?
If you like what you read every week, throw us a wee like by clicking the ❤️ up top. I'm eternally grateful. 😘
---
How Many Vets Are Taking Their Own Lives?
The Trump administration has sadly been unable to make a dent in the abhorrent rate of 20 veterans killing themselves every day. That's about one and a half times more than those who haven't served in the military. Trump isn't alone though. Homelessness, traumatic brain injuries, post-traumatic stress and a military culture that shies away from seeking help are all factors that haven't been dealt with for decades. Between 2017 and 2018, though, the suicide rate among veterans jumped 2.9 points to 24.8 percent.
Jennifer Steinhauer, the New York Times
---
The U.S. Has Screwed It's Veterans
Is it me or do veterans get put on a pedestal seemingly every election cycle? That should be a good thing, but the fact that the same issues are talked about in debates and town halls over and over again — untreated PTSD, homelessness, lack of employment opportunities, loneliness — means nothing is actually being done about them. That's part of the reason Jason and millions of other vets feel lost, hopeless and considering suicide. When a veteran completes her/his service, they should be immediately setup with basic things like housing, employment and integrated back into their community. But that's not what's happening. The system is broken, and it can take weeks if not months to see a therapist, even after the Veterans Health Association scandal of 2014.
---
Tiny Houses, Big Plans: The Veterans Community Project
Jason seems happier than he's been in a long time. That's party due to his involvement in the Veterans Community Project, which aims to build housing and medical services for army veterans. He's welcomed several high-profile politicians to the project's HQ in Kansas City, including Democratic presidential candidates Beto O'Rourke and Pete Buttigieg, and even Republican U.S. senator from Missouri Roy Blunt, who beat him in the 2016 election. The VCP aims to expand nationally and their next ports of call are Denver and St. Louis. You can donate and find out more below.
---
Trump is Strategically Brilliant
In case you've been living under a rock this week, Trump branded himself "strategically brilliant" after announcing that the U.S. had brokered a ceasefire between Turkey and the Kurds. He claimed victory by temporarily ending a war and humanitarian crisis he allowed to happen in the first place. But the last two weeks of chaos in the Middle East haven't gone unnoticed by House Republicans: On Wednesday the House passed a bipartisan bill condemning Trump's actions by a 354-60 vote.
It's one of the biggest signs so far that Republicans are beginning to publicly turn against Trump, as they know their boss' actions will have deadly long-term effects. Reports of ISIS fighters and their families escaping prisons have already surfaced, but that's just the start. Future foreign policy has been severely damaged for the future, and the keys to Syria are now in the hands of Russia.
---
Next Week… I'll be talking to the amazing Katie Notopoulos from BuzzFeed news about Facebook's new advertising tracking tool, and how Apple is masquerading as our privacy saviour. Also on the pod will be the red hot Emily Atkin, formerly a climate reporter for the New Republic who recently launched her own newsletter on fighting climate change, aptly named Heated.
Related Podcasts
#49 — David Armstrong (ProPublica) on the opioid crisis
#44 — Sebastian Junger (Perfect Storm, Tribe) on tribes, surviving and PTSD